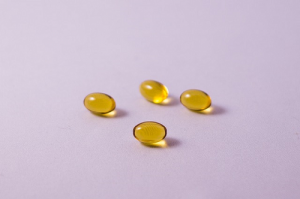 There is only one type of Coenzyme Q10 with good documentation.
There are two forms of the substance Coenzyme Q10 in the body – ubiquinone and ubiquinol – but there is only one form of Q10 that has a documented beneficial effect as a supplement.  That effect has been convincingly established by one of the leading Q10 researchers in the world.
Improved pumping capacity
The substance Coenzyme Q10 can reduce the risk of dying of heart disease, and it can give weakened hearts improved pumping capacity. In the past couple of years, these effects of Q10 supplementation have been demonstrated in two big clinical studies that been published in some of the world's leading medicine journals.
Two distinct forms of Coenzyme Q10
In fact, Coenzyme Q10 is an extremely well-documented substance, but many people are not aware that Q10 is found in two distinct forms in the body and in nature.  The one form is called ubiquinone, and the other form is called ubiquinol.
Two big heart disease studies using ubiquinone Q10
The two big heart disease studies were carried out with the ubiquinone form. That, by the way, is also true of nearly all the other Q10 studies that have been published to date.  There is practically no published documentation of the effects of the ubiquinol form.
Ubiquinol more expensive and less stable
Recently, there has been some talk that the ubiquinol form is better because, it is claimed, it should be easier for the body to absorb Q10 in the ubiquinol form. But there is no good solid research that can document this assumption about the ubiquinol form.  Quite the contrary.
In actuality, it doesn't pay to use the ubiquinol form, which is, after all, the form that is both more expensive to produce and much less stable than the ubiquinone form.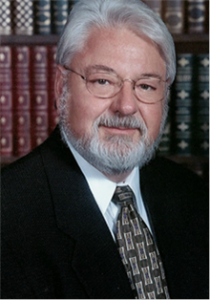 A leading Coenzyme Q10 researcher
That the ubiquinone form is superior to the ubiquinol form as a supplement was convincingly explained by one of the leading Q10 researchers in the world, the retired American professor of physiology and bio-physics, Dr. William Judy, at the 8th International Coenzyme Q10 Association conference held in Bologna, Italy, at the beginning of October, 2015.
Dr. Judy has been doing research on the absorption and efficacy of ubiquinone for half a century now. At this point in his career, he can rightly be called "The Godfather of Q10 Research" and "Q10 Research's Grand Old Man."  When Dr. Judy went to the podium at the University of Bologna to explain the differences between the two forms of Coenzyme Q10, the entire audience waited with anticipation to learn what Dr. Judy would say.  Dr. Judy's remarks in Bologna were based in part on experiments and studies that he and his research assistants had set up and carried out.
Ubiquinol is converted
To investigate just how ubiquinone and ubiquinol function in the body, Dr. Judy designed studies in which he gave the study participants various doses of the two substances.  His studies have led to the following conclusions:
Ubiquinol is easily converted to ubiquinone. This conversion takes place whenever ubiquinol is exposed to the oxygen in the air or whenever ubiquinol comes in contact with gastric juices or intestinal fluids.
Ubiquinol, taken as a supplement, is converted to ubiquinone in the stomach and small intestine and is absorbed in the ubiquinone form. Whether one takes a Q10 supplement in the form of ubiquinol or ubiquinone doesn't make a significant difference in terms of absorption.
The absorption percentage and rate of the two forms is basically the same. Consequently, at present, it does not pay to take ubiquinol supplements because the ubiquinol in supplements is converted to ubiquinone in the gastrointestinal tract prior to absorption.
Ubiquinol is both more expensive and less stable, so ubiquinol supplements are a more costly choice without corresponding benefits.
Bottom line: It is the ubiquinone form of Coenzyme Q10 that is well-documented
Realistically, it is much less important to compare absorption rates at this point than it is to look to see which of the two Coenzyme Q10 forms has a documented beneficial health effect in the body. Yes, there are a few ubiquinol studies carried out on animals, and there are also a few human studies, but virtually all the Coenzyme Q10 research that has been done is Q10 research that has been done using the more stable ubiquinone form.
The two big Q10 clinical studies that demonstrate significant health benefits are the KiSel-10 study and the Q-SYMBIO study. Both of these studies used the same ubiquinone Q10 preparation (a Danish product) that contains ubiquinone in a tested and easily absorbed formulation.
Ubiquinol still needs to pass the test
The only way to find out if ubiquinol has any real standing in Q10 research is for researchers to carry out well-designed studies to see if ubiquinol is absorbed significantly better than ubiquinone. Then, the next step will be to do research into the question of whether ubiquinol supplementation gives a beneficial physiological effect. Given the state of the Q10 research at present, it is not possible to document significant health benefits for ubiquinol supplementation in the way that the KiSel-10 and Q-SYMBIO studies demonstrate statistically and clinically significant effects for ubiquinone supplements. Logically, bio-medical researchers and cardiologists around the world will continue to use the ubiquinone form of Coenzyme Q10.
Sources:
Alehagen, U., Johansson, P., Björnstedt, M., Rosén, A., & Dahlström, U. (2013). Cardiovascular mortality and N-terminal-proBNP reduced after combined selenium and coenzyme Q10 supplementation: a 5-year prospective randomized double-blind placebo-controlled trial among elderly Swedish citizens. International Journal Of Cardiology, 167(5), 1860-1866.
Judy, W.V., Stogsdill, W.W., Judy, D.S., & Judy, J.S. (2007). Coenzyme Q10: Facts or Fabrications? Natural Products Insider.  Retrieved from http://www.zmc-usa.com/docs/CoQ10_Facts_or_Fabrications.pdf.
Mortensen, S. A., Rosenfeldt, F., Kumar, A., Dolliner, P., Filipiak, K. J., Pella, D., & … Littarru, G. P. (2014). The effect of coenzyme Q10 on morbidity and mortality in chronic heart failure: results from Q-SYMBIO: a randomized double-blind trial. JACC. Heart Failure, 2(6), 641-649.
Mortensen, S. A. (2015). Coenzyme Q10: Will This Natural Substance Become a Guideline-Directed Adjunctive Therapy in Heart Failure? JACC. Heart Failure, 3(3), 270-271. doi:10.1016/j.jchf.2014.12.006
Please click here for more information about the documented effects of the ubiquinone Q10 supplement.