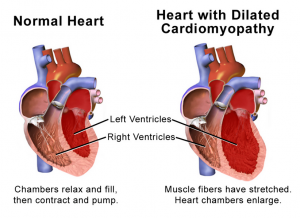 Researchers in the United Kingdom are developed the methodology for a new randomized controlled trial of the efficacy of Coenzyme Q10 adjunctive treatment of heart failure patients.
Two earlier randomized controlled studies have produced results suggesting that daily supplementation with Coenzyme Q10 substantially reduces the morbidity and mortality in patients who are at risk for or have been diagnosed with heart failure.
Q-Symbio Study: Daily supplementation with 300 milligrams of Coenzyme Q10 for two years significantly improved the symptoms, quality of life, and survival of chronic heart failure patients [Mortensen 2014].