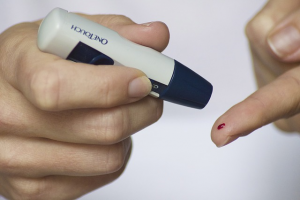 Twelve weeks of supplementation with Coenzyme Q10 can significantly reduce the levels of oxidative stress associated with diabetes.
Recently, Swedish researchers reported the results of a study of the effects of daily Coenzyme Q10 supplementation on type-1 and type-2 diabetes patients.  Twice a day for a period of 12 weeks, the 22 diabetes patients in the study received 100 milligrams of oral Coenzyme Q10 in the form of ubiquinone.
The patients averaged 57 years of age (type-1 diabetes patients) and 63 years of age (type-2 diabetes patients). They were predominantly male patients [Montano].