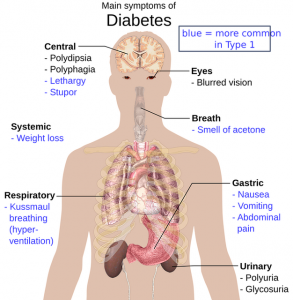 Patients with diabetic retinopathy who took 400 milligrams of Coenzyme Q10 (ubiquinone form) daily had significantly reduced levels of lipid peroxidation products in their blood at the end of a six-month study, compared to baseline levels [Rodriguez-Carrizalez 2016].
Diabetic retinopathy is an eye disease caused by high blood sugar levels resulting in damage to the blood vessels in the retina. The blood vessels can swell and leak, or they can close off and stop the blood from flowing.
Why is Coenzyme Q10 important?
Firstly, hyperglycemia – high blood sugar – induces the excess production of harmful free radicals and impairs the endogenous antioxidant defense system.