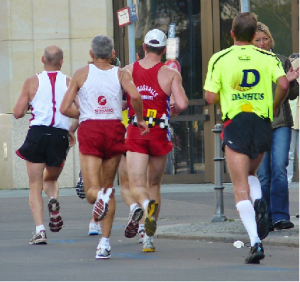 How much can daily supplementation with Q10 improve your exercise performance? How much can it improve your recovery time after hard physical activity?
The big puzzle is that we do not have more studies showing that CoQ10 improves exercise performance. Intuitively, we think, exercise and fitness should be an area in which the positive effects of taking CoQ10 will be most obvious.
Q10 and producing ATP
After all, CoQ10 is required for the production of adenosine triphosphate (ATP) in the mitochondria of muscle cells, and ATP is what the cells use whenever they need energy. Furthermore, the cells store only enough ATP, at any one time, for a few minutes' worth of exertion, which means that a steady supply of CoQ10 has to be on hand.