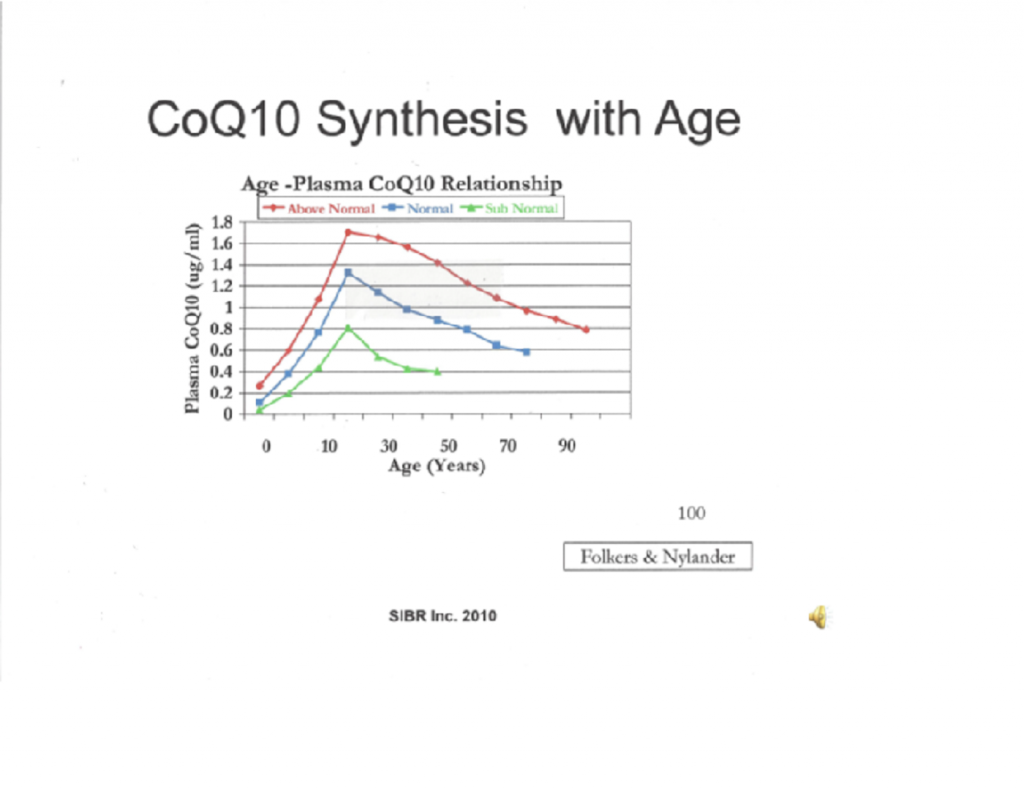 As with so many other things in life, "normal" as in normal Coenzyme Q10 status is a topic about which reasonable people can reasonably disagree.  The range for normal Coenzyme Q10 status, measured in plasma or in serum, is relatively wide and can vary according to a number of factors: age, diet, fitness level, gender, heredity, and nature of work activity.

Plasma Coenzyme Q10 normally distributed
As far as we know, the distribution of human Coenzyme Q10 status in plasma and serum resembles more or less a normal bell-shaped curve with 50 percent of adults having below average Coenzyme Q10 status and approximately 16 percent of adults having very low Coenzyme Q10 status.  Only about 16 percent of adults at the top end of the curve can be said to have unusually high Coenzyme Q10 status.