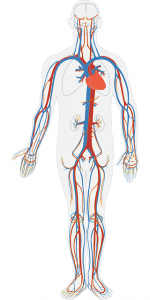 Adjunctive treatment of chronic heart failure patients with 3 times 100 milligrams of Coenzyme Q10 daily for two years gave the following significant results compared with placebo treatment [Mortensen 2014]:
reduced number of deaths from heart disease
reduced number of deaths from all causes
reduced number of heart failure related hospitalizations
improved NYHA class
Absorption and Bioavailability of the CoQ10 Supplement
CoQ10 supplements are very different from one another. The CoQ10 supplement that gave the beneficial heart health outcomes listed above is a specially formulated CoQ10 preparation, specially formulated with respect to the carrier oils in which the Coenzyme Q10 raw material is dispersed and with respect to the heating and cooling process used in the manufacture of the supplement. It has documented absorption and bioavailability.