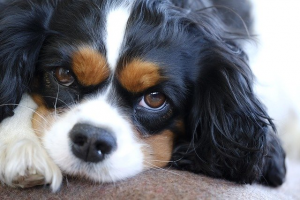 Increasingly, people are feeding their dogs CoQ10 supplements. The CoQ10 supplementation is used provide dogs and cats the following health benefits [Gollakner 2020; Puotinen CJ 2019]:
improved cellular energy production
enhanced antioxidant protection against lipid peroxidation
anti-inflammatory effects
reduced endothelial dysfunction
Typically, the CoQ10 supplement is given by mouth as a capsule or as a liquid. It is possible, of course, to squeeze the CoQ10 filling out of a capsule onto the dog food.
Pharmacokinetics Study of Repeated Oral CoQ10 Dosing of Spaniels
Now, a research team in Denmark has investigated the pharmacokinetics of oral dosing of Cavalier King Charles Spaniels over a three-week period [Christiansen 2020].