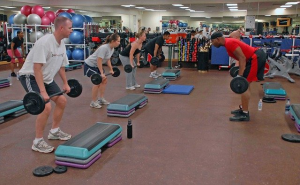 The substance Coenzyme Q10 has many properties that make it a logical nutritional supplement for athletes in training and for normal healthy people who exercise to stay fit.  Coenzyme Q10 supplements should help to improve exercise capacity and reduce the oxidative stress, muscle damage, and inflammation caused by strenuous exercise [Sarmiento].
The oxidized form of Coenzyme Q10 – ubiquinone – is essential for cellular production of ATP energy [Littarru].
The reduced form of Coenzyme Q10 – ubiquinol – is an important fat-soluble antioxidant protecting the cells and the mitochondria (and proteins and DNA) against the damage caused by harmful free radicals [Bentinger].
Coenzyme Q10 promotes good endothelial function in the blood vessels [Belardinelli].
Coenzyme Q10 supplementation is associated with reduced levels of bio-markers for inflammation [Fan; Zhai].
Starting in our 20s, the bio-synthesis of Coenzyme Q10 declines with increasing age; thus, the need for CoQ10 supplements [Kalén].
CoQ10 and Exercise Study Results Inconsistent
But nothing is ever as straightforward as it seems. Until now (February 2020), the results from intervention studies of Coenzyme Q10 supplementation of athletes and healthy people taking exercise have not been as solid as the results from CoQ10 adjuvant treatment in other conditions have been: