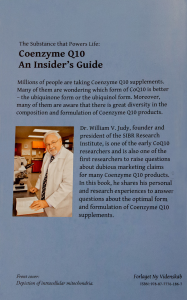 Even if they are made from the same raw material, the CoQ10 products on the US retail market are very diverse in terms of their absorption and in terms of their health effects. 
We, as consumers, need to see documentation, preferably in peer-reviewed scientific journals, for the absorption and efficacy of the CoQ10 product we buy.
The form of the retail Coenzyme Q10 product can be different (either the ubiquinone form or the ubiquinol form), and the formulation can be different (different carrier oils and different heating and cooling processes).