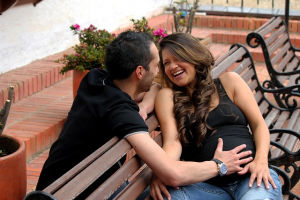 Coenzyme Q10 supplementation results in significantThe outcome of a clinical trial is thought to have statistical significance, or to be statistically significant, if the outcome is likely not caused by chance at a given statistical significance level, typically at the 0.05 level. Statistically significant outcomes may or may not be clinically significant. ... Read more about this term improvement in various sperm parameters: sperm density, sperm motility, and sperm morphology and, quite possibly, in pregnancy rates [Safarinejad].
Actually, we have known about the benefits of Coenzyme Q10 for treating men with significant abnormalities in sperm morphology and motility for 10 – 15 years now.  Let's have a look at the clinical research results reported in journal articles indexed by Medline.
CoQ10 and Male Infertility Associated with Abnormal Sperm Parameters
Safarinejad, M. R. (2009). Efficacy of Coenzyme Q10 on semen parameters, sperm function and reproductive hormones in infertile men. The Journal Of Urology, 182(1), 237–248.
Researchers enrolled 212 infertile men with various sperm abnormalities. Half of the patients were randomly assigned to receive 300 milligrams of Coenzyme Q10 daily, and half took matching placebos for 26 weeks.  The researchers then continued to follow the patients' progress for a 30-week treatment-free phase.