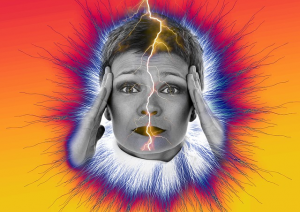 Migraine headaches are more than just really bad tension-type headaches.  Migraine is a disabling neurological disease that keeps its victims from living and working normally.

Migraine is the third most prevalent disease in the world and the sixth most disabling disease in the world. Nearly one in four American households has a family member who suffers from migraine headaches [Migraine Research Foundation].

Migraine affects three times as many women as men. 
Migraine is most common between the ages of 25 and 55 years.
Migraine is a very expensive disease, both in terms of the expenditures for treatment and in terms of the lost production [Migraine Research Foundation]
Prophylactic treatment of migraine
Despite the prevalence and economic expense of migraine headaches, there are few medications approved to prevent its occurrence, and even fewer medications that do not have potentially serious adverse effects [Shoeibi].