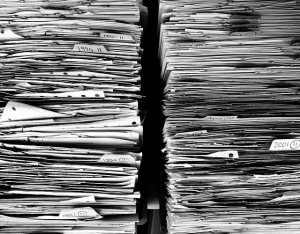 The nutritional supplement Coenzyme Q10 is non-toxic and without any noteworthy safety concerns [Hathcock; Ikematsu].
Coenzyme Q10 is very well-tolerated, and it does not cause any notable adverse effects at daily dosages as high as 1200 milligrams per day [Hathcock].
Studies of healthy individuals and studies of individuals with kidney impairment and liver impairment have not shown any potential for an adverse effect of CoQ10 supplementation on the kidneys or on the liver [Watson; Mabuchi; Farhangi].
A randomized, double-blindA double-blind study is a study in which neither the investigators nor the study participants know which participants are receiving the active treatment and which participants are receiving the control treatment until the study has been completed and the seal on the code has been broken.... Read more about this term, placebo-controlled study enrolling healthy study participants showed no dose-related changes in hematology, blood biochemistry, and urinalysis [Ikematsu].
Moreover, plasma CoQ10 concentrations after an 8-month period of withdrawal from CoQ10 supplementation were nearly the same as before the supplementation [Ikematsu].
Importance of CoQ10 nutritional supplements
Note: Coenzyme Q10 is arguably the most important nutritional supplement for healthy individuals above the age of 40.  Cellular bio-synthesis of CoQ10 begins to slow down once we are past our 20s and lessens then with increasing age [Kalén].
CoQ10 in its oxidized form (ubiquinoneUbiquinone, the oxidized form of Coenzyme Q10, expressed as Q10 or CoQ10, is absolutely essential for the mitochondrial ATP energy production process. Ubiquinone is the form of Coenzyme Q10 that the body synthesizes, and ubiquinone is the form of Coenzyme Q10 that has been extensively tested for safety, absorption, and efficacy in clinical trials.... Read more about this term form) is an essential co-factor in the process of cellular energy production.
CoQ10 in its reduced form (ubiquinol form) is an important fat-soluble antioxidantAntioxidants are substances that protect the cells and lipoproteins against the harmful effects of free radicals. They are substances that prevent the oxidation of other molecules and compounds. There are two broad categories of antioxidants: enzymatic and non-enzymatic. Non-enzymatic antioxidants are substances like Coenzyme Q10, vitamin C, vitamin E, glutathione, and various carotenoids. Prominent enzymatic antioxidants include catalase, glutathione peroxidase,... Read more about this term, protecting the cells against free radical damage.
CoQ10 is associated with significantThe outcome of a clinical trial is thought to have statistical significance, or to be statistically significant, if the outcome is likely not caused by chance at a given statistical significance level, typically at the 0.05 level. Statistically significant outcomes may or may not be clinically significant. ... Read more about this term improvement in endothelial function [Gao].
Coenzyme Q10 is a necessary supplement for patients taking statin medications as the use of statin medications inhibits the bio-synthesis of CoQ10 [Okuyama].
Daily supplemental dosages of CoQ10
A typical daily nutritional supplement dosage is 100 milligrams per day.
A typical therapeutic dosage for adjuvant treatment of chronic heart failureThe Mayo Clinic defines heart failure, also known as congestive heart failure and/or chronic heart failure, as the failure of the heart muscle to pump blood to the body adequately.  In other words, heart failure is not a heart attack, and it is not death from heart disease, which its name might seem to imply. Heart failure is a condition... Read more about this term is 300 milligrams a day, taken as 3 times 100 milligrams with meals [Mortensen].
Coenzyme Q10 dosages of 300 milligrams per day have proven efficacy as an adjunctive treatment for chronic heart failure patients and patients with high blood pressure [Mortensen; Rosenfeldt].
No reports of potential overdose of CoQ10
There are no reports in the bio-medical literature of any potential for an acute intoxicating overdose in humans.
The estimated observed safe level of daily CoQ10 intake for adults is set at 1200 milligrams per day [Hathcock].
The few adverse effects reported in conjunction with Coenzyme Q10 supplementation – primarily nausea and other minor gastrointestinal effects – have been no more common at 1200 milligrams per day than at 60 milligrams per day [Hathcock].
1200 milligrams per day is four times the daily amount of CoQ10 supplementation that resulted in the significantly improved symptoms and survival of chronic heart failure patients [Mortensen] and six times the amount that helped reduce the risk of death from heart disease in healthy senior citizens [Alehagen].
The highest daily dose of CoQ10 that has been investigated is 3600 milligrams per day for 12 weeks [Hyson].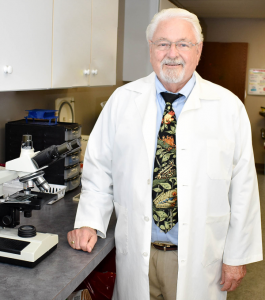 Very low rate of mild adverse effects of CoQ10 supplementation
A 2003 survey of 13 randomized controlled studies of CoQ10 supplementation of heart failure patients as well as of open-label studies in heart failure showed that 200 milligrams of CoQ10 per day for 6–12 months and 100 milligrams per day for up to 6 years resulted in no major side effects.  The survey showed a rate of mild adverse effects at less than one-half of one percent [Mortensen].