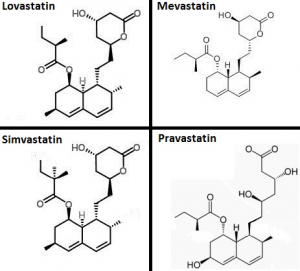 Statin medications?  What are we to think?  StatinsStatins are a class of medications that effectively block the body's synthesis of cholesterol. In so doing, statins also block the body's synthesis of Coenzyme Q10.... Read more about this term undoubtedly lower cholesterol levels and reduce the number of heart attacks.
But statin medications can and do have adverse effects [Okuyama].  One of the undesirable unintended consequences of taking a statin medication is that the patient's bio-synthesis of Coenzyme Q10 is also inhibited.  The body produces cholesterol and Coenzyme Q10 in the same biological pathway.  Cut off one, and you cut off the other as well.
The heart muscle cells need Coenzyme Q10
Low plasma and tissue concentrations of Coenzyme Q10 are clearly associated with increased risk of heart failure [Folkers].