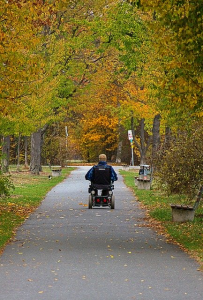 Daily supplementation of 60 multiple sclerosis patients with 200 milligrams of Coenzyme Q10Coenzyme Q10 molecules are fat-soluble molecules that are both bsynthesized in the body and ingested in the diet and in supplements. Coenzyme Q10 is synthesized in the body in the same biological pathway as cholesterol. Bio-synthesis of Coenzyme Q10 begins to decline once humans reach their adult years. The reduced production of Coenzyme Q10 cannot be compensated in any practical... Read more about this term for three months showed beneficial clinical outcomes for the multiple sclerosis patients [Moccia 2019]:
fewer symptoms of depression
The open-label crossover design study also had the following biological benefits [Moccia 2019]:
decreased the intracellular production of harmful free radicalsFree radicals are unstable and highly reactive molecules that are produced in the body during normal oxygen metabolism. Free radicals derived from oxygen are known as reactive oxygen species. Free radicals play both helpful and harmful roles in the body. Free radicals steal electrons from other substances in order to become stable. In so doing, the free radicals oxidize those... Read more about this term
reduced the extent of oxidative damage in the peripheral blood
improved the anti-inflammatory environment in the peripheral blood
attenuated the extent of pro-inflammatory cytokines in the peripheral blood
CoQ10 and MS and Depression and Fatigue
In a randomized, double-blinded, placebo-controlled trial, daily CoQ10 supplementation of multiple sclerosis patients with 500 mg/day for 12 weeks was associated the following health benefits [Sanoobar 2016]:
CoQ10 and MS and Inflammation and Oxidative Stress
In the same study, supplementation with 500 milligrams per day for 12 weeks significantly reduced the blood levels of known bio-markers for systemic inflammationInflammation is an immune system response to an injury to cells or tissues. It is the body's attempt to defend against invaders such as bacteria andviruses and to mend the damage done by invaders. Typically, inflammation manifests itself in the form of fever and swelling, in the swarming of white blood cells and the release of cytokines to fight against... Read more about this term compared to the placebo group [Sanoobar 2015]:
Tumor necrosis factor-α levels
Interleukin 6 levels
In addition, the CoQ10 supplementation was associated with a significant reduction in malondialdehyde, a bio-marker for oxidative stress, suggesting that the CoQ10 was acting as an antioxidantAntioxidants are substances that protect the cells and lipoproteins against the harmful effects of free radicals. They are substances that prevent the oxidation of other molecules and compounds. There are two broad categories of antioxidants: enzymatic and non-enzymatic. Non-enzymatic antioxidants are substances like Coenzyme Q10, vitamin C, vitamin E, glutathione, and various carotenoids. Prominent enzymatic antioxidants include catalase, glutathione peroxidase,... Read more about this term scavenging harmful free radicals [Sanoobar 2013].
Conclusion: CoQ10 and MS
Oxidative stress and systemic inflammation are drivers of multiple sclerosis.
CoQ10 supplementation at high doses (500 mg/day) reduces the levels of bio-markers of oxidative stress and inflammation.
CoQ10 supplementation at high doses (500 mg/day) shows some evidence of clinical improvement in MS patients and should be confirmed in longer-term studies.
CoQ10 supplements differ in formulation and differ in absorption and bioavailability. A cheaply made CoQ10 product will not give
Sources
Moccia M, Capacchione A, Lanzillo R, et al. Coenzyme Q10 supplementation reduces peripheral oxidative stress and inflammation in interferon-β1a-treated multiple sclerosis. Ther Adv Neurol Disord. 2019;12:1756286418819074.
Sanoobar M, Dehghan P, Khalili M, Azimi A, Seifar F. Coenzyme Q10 as a treatment for fatigue and depression in multiple sclerosis patients: A double blind randomized clinical trial. Nutr Neurosci. 2016;19(3):138-43.
Sanoobar M, Eghtesadi S, Azimi A, Khalili M, Khodadadi B, Jazayeri S, Gohari MR, Aryaeian N. Coenzyme Q10 supplementation ameliorates inflammatory markers in patients with multiple sclerosis: a double blind, placebo, controlled randomized clinical trial. Nutr Neurosci. 2015 May;18(4):169-76.
Sanoobar M, Eghtesadi S, Azimi A, Khalili M, Jazayeri S, Reza Gohari M. Coenzyme Q10 supplementation reduces oxidative stress and increases antioxidant enzyme activity in patients with relapsing-remitting multiple sclerosis. Int J Neurosci. 2013 Nov;123(11):776-82.
The information presented in this review article is not intended as medical advice and should not be used as such.
25 December 2020
Please click here for more information about CoQ10 supplementation.