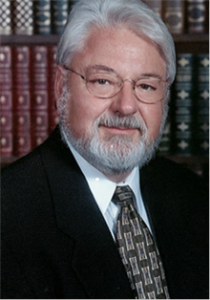 As we get older – and more susceptible to aging-related diseases – the mitochondriaThe mitochondria are the bean-shaped organelles in the cells. They are the key organelles with responsibility for the production of ATP energy molecules.... Read more about this term and the endoplasmic reticula in our cells synthesize significantly less Coenzyme Q10Coenzyme Q10 molecules are fat-soluble molecules that are both bsynthesized in the body and ingested in the diet and in supplements. Coenzyme Q10 is synthesized in the body in the same biological pathway as cholesterol. Bio-synthesis of Coenzyme Q10 begins to decline once humans reach their adult years. The reduced production of Coenzyme Q10 cannot be compensated in any practical... Read more about this term. This seems to be especially true of CoQ10 bio-synthesis in the heart muscle cells, kidney cells, leg muscle cells, and abdominal wall muscle cells [Díaz-Casado 2019].
In some human tissues, the highest levels of CoQ10 are found in 20-year-olds. After the 20's comes the ageing-related decline in CoQ10 levels in various human tissues [Kalén 1989].
Bio-energetic function of CoQ10
Diminished concentrations of CoQ10 in the cells and tissues can cause deterioration of the cellular process of ATPATP (adenosine triphosphate) molecules are the high-energy molecules with easily broken phosphate bonds that release energy to the energy-requiring processes in the cells. Coenzyme Q10 is essential to the process of ATP production.... Read more about this term energy production; CoQ10 is an essential component of the process [Bhagavan 2006].
Antioxidant function of CoQ10
The mitochondria are the major source of harmful free radical production in the cells. Accordingly, the mitochondria are susceptible to oxidative damage.
CoQ10 in its reduced state, ubiquinol, is a powerful endogenously synthesized antioxidantAntioxidants are substances that protect the cells and lipoproteins against the harmful effects of free radicals. They are substances that prevent the oxidation of other molecules and compounds. There are two broad categories of antioxidants: enzymatic and non-enzymatic. Non-enzymatic antioxidants are substances like Coenzyme Q10, vitamin C, vitamin E, glutathione, and various carotenoids. Prominent enzymatic antioxidants include catalase, glutathione peroxidase,... Read more about this term that is present in all membranes. CoQ10 thus protects lipids, proteins, and DNA against harmful oxidative damage [Bhagavan 2006].
Note: At low levels, the free radicalsFree radicals are unstable and highly reactive molecules that are produced in the body during normal oxygen metabolism. Free radicals derived from oxygen are known as reactive oxygen species. Free radicals play both helpful and harmful roles in the body. Free radicals steal electrons from other substances in order to become stable. In so doing, the free radicals oxidize those... Read more about this term generated in the mitochondria have a function in cellular signaling pathways. It is the excessive levels of free radicals that cause oxidative damage.
The Evidence for CoQ10 Supplementation During Ageing
Animal studies have shown that supplementation with CoQ10 can increase the concentration of CoQ10 in plasma and liver significantly and the concentration of CoQ10 and in the heart, kidney and skeletal muscle moderately [Díaz-Casado 2019].
Numerous clinical studies indicate that supplementation of humans with Coenzyme Q10 at daily doses of 100-300 milligrams for 3 months or more can increase blood CoQ10 levels significantly [Díaz-Casado 2019].
CoQ10 supplements taken with a meal containing some fat and taken in divided doses will give a better absorption and bioavailability. Two times 100 milligrams of CoQ10 daily will give a better uptake than 200 milligrams one time a day [Singh 2005].
Clinical Benefits of CoQ10 Supplementation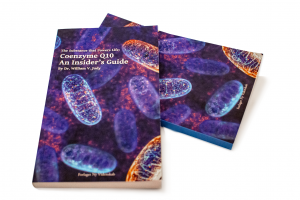 Daily CoQ10 supplementation of chronic heart failureThe Mayo Clinic defines heart failure, also known as congestive heart failure and/or chronic heart failure, as the failure of the heart muscle to pump blood to the body adequately.  In other words, heart failure is not a heart attack, and it is not death from heart disease, which its name might seem to imply. Heart failure is a condition... Read more about this term patients (average age: 63 years) with three times 100 milligrams of CoQ10 in the ubiquinoneUbiquinone, the oxidized form of Coenzyme Q10, expressed as Q10 or CoQ10, is absolutely essential for the mitochondrial ATP energy production process. Ubiquinone is the form of Coenzyme Q10 that the body synthesizes, and ubiquinone is the form of Coenzyme Q10 that has been extensively tested for safety, absorption, and efficacy in clinical trials.... Read more about this term form for two years, as an adjunct to conventional heart failureThe Mayo Clinic defines heart failure, also known as congestive heart failure and/or chronic heart failure, as the failure of the heart muscle to pump blood to the body adequately.  In other words, heart failure is not a heart attack, and it is not death from heart disease, which its name might seem to imply. Heart failure is a condition... Read more about this term treatment, resulted in significantly improved symptoms and survival compared to placebo treatment [Mortensen 2014; Mortensen 2019].
Daily supplementation of live-at-home senior citizens (average age: 78 years) with a daily combination of two times 100 milligrams of CoQ10 in the ubiquinone form and 200 micrograms of seleniumSelenium (symbol Se, atomic number 34) is a trace element that is an essential nutrient and an essential component of some of the most important antioxidants in the body, in particular the selenoproteins glutathione peroxidase, thioredoxin reductase, and selenoprotein P. Selenium is involved in the optimal functioning of the immune system. Professor Alehagen has pointed out that there exists a... Read more about this term in a high-selenium yeast preparation for four years resulted in significantly reduced risk of death from heart disease, significantly improved heart function, and significantly improved health-related quality of life [Alehagen 2013; Johansson 2015]. The health benefits of the combination supplementation for four years persisted through the 12th year of follow-up [Alehagen 2018].
Conclusion: CoQ10 Supplementation and Ageing
CoQ10 supplements are not all equally well absorbed.
CoQ10 supplements' health benefits depend upon the tissue uptake and bioavailability of the CoQ10.
It can be a waste of money to buy a less expensive and less well formulated CoQ10 supplement.
Sources
Alehagen U, Johansson P, Bjornstedt M, et al. Cardiovascular mortality and N-terminal-proBNP reduced after combined selenium and coenzyme Q10 supplementation: a 5-year prospective randomized double-blindA double-blind study is a study in which neither the investigators nor the study participants know which participants are receiving the active treatment and which participants are receiving the control treatment until the study has been completed and the seal on the code has been broken.... Read more about this term placebo-controlled trial among elderly Swedish citizens. Int J Cardiol. 2013;167(5):1860-6.
Alehagen U, Aaseth J, Alexander J, Johansson P. Still reduced cardiovascular mortality 12 years after supplementation with selenium and coenzyme Q10 for four years: A validation of previous 10-year follow-up results of a prospective randomized double-blind placebo-controlled trial in elderly. Plos one. 2018 ;13(4):e0193120.
Bhagavan HN, Chopra RK. Coenzyme Q10: absorption, tissue uptake, metabolism and pharmacokinetics. Free Radic Res. 2006 May;40(5):445-53.
Díaz-Casado ME, Quiles JL, Barriocanal-Casado E, González-García P, Battino M, López LC, Varela-López A. The paradox of Coenzyme Q10 in aging. Nutrients. 2019 Sep 14;11(9):2221.
Johansson P, Dahlström Ö, Dahlström U, Alehagen U. Improved Health-Related Quality of Life, and More Days out of Hospital with Supplementation with Selenium and Coenzyme Q10 Combined. Results from a Double Blind, Placebo-Controlled Prospective Study. J Nutr Health Aging. 2015 Nov;19(9):870-7.
Kalén A, Appelkvist EL, Dallner G. Age-related changes in the lipid compositions of rat and human tissues. Lipids. 1989 Jul;24(7):579-84.
López-Lluch G, Del Pozo-Cruz J, Sánchez-Cuesta A, Cortés-Rodríguez AB, Navas P. Bioavailability of coenzyme Q10 supplements depends on carrier lipids and solubilization. Nutrition. 2019 Jan;57:133-140.
Mortensen SA, Rosenfeldt F, Kumar A, Dolliner P, Filipiak KJ, Pella D, Alehagen U, Steurer G, Littarru GP; Q-SYMBIO StudyQ-Symbio is the abbreviated name for the two-year multi-center, randomized, double-blind, placebo-controlled study of Coenzyme Q10 supplements as an adjunct treatment of chronic heart failure patients. The name reflects the focus of the study on the SYMptoms, BIomarker status (BNP), and long-term Outcomes (hospitalizations and mortality) of the supplementation. The data from the Q-Symbio study show that long-term supplementation with... Read more about this term Investigators. The effect of coenzyme Q10 on morbidity and mortality in chronic heart failure: results from Q-SYMBIO: a randomized double-blind trial. JACC Heart Fail. 2014 Dec;2(6):641-9.
Mortensen AL, Rosenfeldt F, Filipiak KJ. Effect of coenzyme Q10 in Europeans with chronic heart failure: A sub-group analysis of the Q-SYMBIO randomized double-blind trial. Cardiol J. 2019;26(2):147-156.
Singh RB, Niaz MA, Kumar A, Sindberg CD, Moesgaard S, Littarru GP. Effect on absorption and oxidative stress of different oral Coenzyme Q10 dosages and intake strategy in healthy men. Biofactors. 2005;25(1-4):219-24.
The information presented in this review article is not intended as medical advice and should not be used as such.
15 December 2020
Please click here for more information about CoQ10 supplementation and health benefits.