CoQ10 research. Every three years, the International Coenzyme Q10 Association (ICQA) holds an international conference. Speakers at the 10th conference of the ICQA held in Hamburg, Germany, May 12-15, 2022, made the following presentations: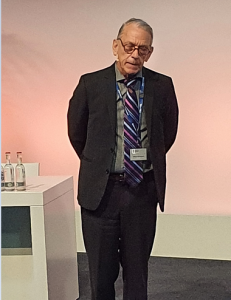 Coenzyme Q10 and Ageing
reduced systemic inflammation
improved endothelial dysfunction
reduced fibrosis
Research has confirmed that combined CoQ10 and selenium supplementation is associated with longer telomere length, compared to placebo supplementation [U. Alehagen]. Note: Telomere length is a bio-marker for ageing.
Coenzyme Q10 and Bioavailability
The comparison of the results from different CoQ10 absorption and bioavailability studies is ill-advised because the results are based on different study protocols, different study groups, different formulations and different dosages of Coenzyme Q10, different modes of administration (fasting/non-fasting), different blood sampling techniques, and different observation times [I. Pravst].