The administration of supplemental Coenzyme Q10Coenzyme Q10 molecules are fat-soluble molecules that are both synthesized in the body and ingested in the diet and in supplements. Coenzyme Q10 is synthesized in the body in the same biological pathway as cholesterol. Bio-synthesis of Coenzyme Q10 begins to decline once humans reach their adult years. The reduced production of Coenzyme Q10 cannot be compensated in any practical... More in addition to conventional medical treatment has beneficial effects on traumatic injury patients in the intensive care unit and has no observed adverse effects.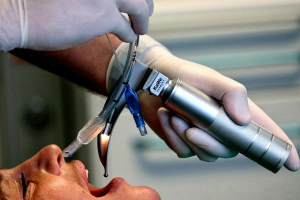 This is the conclusion from a clinical trialClinical trials are research studies in which various treatments, interventions, or tests are investigated for their safety and efficacy when used to detect, prevent, or treat diseases and medical conditions in patients and healthy volunteers. The gold standard for clinical trials are randomized, double-blind, placebo-controlled studies. More that enrolled patients who had been admitted to the intensive care unit [Hasanloei 2021].
The problem: trauma
-Traumatic injury is not uncommon: nearly one-third of the patients admitted to a typical intensive care unit in pre-Covid 19 days were admitted with traumatic injuries of one type or another.