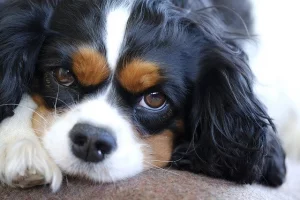 Increasingly, people are feeding their dogs CoQ10 supplements. The CoQ10 supplementation is used provide dogs and cats the following health benefits [Gollakner 2020; Puotinen CJ 2019]:
improved cellular energy production
enhanced antioxidantAntioxidants are substances that protect the cells and lipoproteins against the harmful effects of free radicals. They are substances that prevent the oxidation of other molecules and compounds. There are two broad categories of antioxidants: enzymatic and non-enzymatic. Non-enzymatic antioxidants are substances like Coenzyme Q10, vitamin C, vitamin E, glutathione, and various carotenoids. Prominent enzymatic antioxidants include catalase, glutathione peroxidase,... Read more about this term protection against lipid peroxidationOxidation is the chemical reaction of a substance with oxygen. Peroxidation is the extreme form of oxidation that results from free radicals' stealing electrons from lipids, either in the cell membranes or in the lipoproteins. The final product of lipid peroxidation is highly reactive malondialdehyde, a bio-marker for oxidative stress and damage.... Read more about this term
anti-inflammatory effects
reduced endothelial dysfunctionEndothelial dysfunction may be thought of as the failure of the cells lining the inside of arteries and veins to regulate properly blood vessel relaxation and contraction, blood clotting, immune function, and platelet adhesion. Endothelial dysfunction prevents the blood vessels from dilating sufficiently and can lead to increased risk of atherosclerosis, heart attack, and stroke. Coenzyme Q10 supplementation is associated... Read more about this term
Typically, the CoQ10 supplement is given by mouth as a capsule or as a liquid. It is possible, of course, to squeeze the CoQ10 filling out of a capsule onto the dog food.
Pharmacokinetics Study of Repeated Oral CoQ10 Dosing of Spaniels
Now, a research team in Denmark has investigated the pharmacokinetics of oral dosing of Cavalier King Charles Spaniels over a three-week period [Christiansen 2020].