My name is Ross Pelton, and I "brand" myself as The Natural Pharmacist. I am deeply interested in and passionate about Coenzyme Q10Coenzyme Q10 molecules are fat-soluble molecules that are both bsynthesized in the body and ingested in the diet and in supplements. Coenzyme Q10 is synthesized in the body in the same biological pathway as cholesterol. Bio-synthesis of Coenzyme Q10 begins to decline once humans reach their adult years. The reduced production of Coenzyme Q10 cannot be compensated in any practical... Read more about this term, which is a critically important biochemical compound and a critically important nutritional supplement.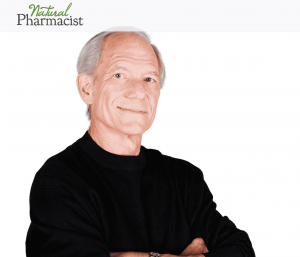 The internet has rapidly become a vast source of information – and misinformation.
Unfortunately, misinformation and untruths about Coenzyme Q10 makes selecting a quality CoQ10 nutritional supplement a difficult and confusing problem for the general public.
In the journal Antioxidants, authors Mantle & Dybring [1] have reviewed the available literature about the absorption, transport, and bioavailability of the bio-nutrient Coenzyme Q10.