Over the years, many physicians have worked with SIBR Research by entering their patients into clinical trials conducted by SIBR Research. Many of these physicians, after seeing the benefits that Coenzyme Q10Coenzyme Q10 molecules are fat-soluble molecules that are both bsynthesized in the body and ingested in the diet and in supplements. Coenzyme Q10 is synthesized in the body in the same biological pathway as cholesterol. Bio-synthesis of Coenzyme Q10 begins to decline once humans reach their adult years. The reduced production of Coenzyme Q10 cannot be compensated in any practical... Read more about this term gave to their patients, requested Coenzyme Q10 for their families or for themselves. In this article, I will relate some of their successes and failures.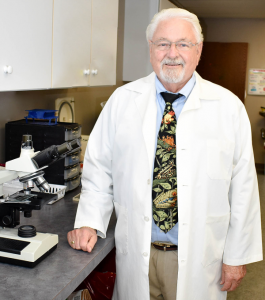 A physician requested CoQ10 for his mother
In 2002, a heart surgeon called our office and asked about our experiences in supplementing heart failureThe Mayo Clinic defines heart failure, also known as congestive heart failure and/or chronic heart failure, as the failure of the heart muscle to pump blood to the body adequately.  In other words, heart failure is not a heart attack, and it is not death from heart disease, which its name might seem to imply. Heart failure is a condition... Read more about this term patients with Coenzyme Q10. I had previously met this physician in 1966 when he was a surgical fellow at Methodist Hospital in Houston, and I was a fellow in the department of Physiology at Baylor School of Medicine. We met at a lecture given by Dr. Karl Folkers on the biochemistry of CoQ10 in heart failure.