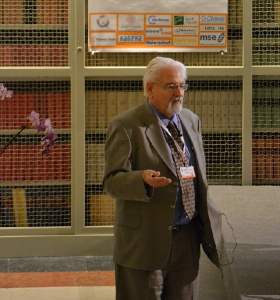 In the February and March 2019 issues of WholeFoods Magazine, Dr. Richard Passwater has published part 1 and part 2 of his interview with Dr. William Judy. These interviews are must reading [Passwater 2019].
The Main Coenzyme Q10 Points in the Dr. Passwater – Dr. Judy Interviews
Dr. Passwater's interviews with Dr. Judy focus on current issues in CoQ10 research. These issues are of interest to all of us who want to maintain good heart health.
Coenzyme Q10 Molecules are Redox Molecules With Oxidized and Reduced Forms
Coenzyme Q10 molecules are redox molecules with an oxidized form of Coenzyme Q10 called ubiquinoneUbiquinone, the oxidized form of Coenzyme Q10, expressed as Q10 or CoQ10, is absolutely essential for the mitochondrial ATP energy production process. Ubiquinone is the form of Coenzyme Q10 that the body synthesizes, and ubiquinone is the form of Coenzyme Q10 that has been extensively tested for safety, absorption, and efficacy in clinical trials...., an intermediate partially reduced form called ubisemiquinonesee redox molecule., and a reduced form called ubiquinol. The ubiquinone and ubiquinol forms are both used in Coenzyme Q10 supplements. Both forms are active and important forms.