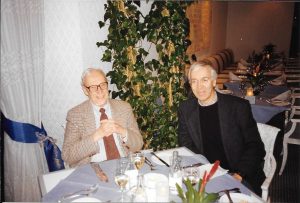 Coenzyme Q10 as an adjunctive therapy added to conventional medication improves the symptoms and the survival of heart failure patients. It reduces the number and length of hospitalizations of heart failure patients.
We know this from the documented results of randomized, double-blind, placebo-controlled studies [Morisco; Munkholm; Mortensen].
Coenzyme Q10 adjunctive therapy for heart failure
Recently, Dr. William Judy, founder and president of SIBR Research Institute, told me about an interesting outcome of the early Coenzyme Q10 studies with heart failure patients.