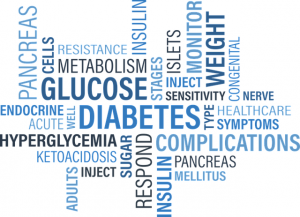 Coenzyme Q10, the essential bio-nutrient, has properties that are germane to the treatment of several of the risk factors associated with the umbrella term "metabolic syndrome" [Casagrande].
These properties include the following:
a bio-energeticsBio-energetics is both the process and the study of the flow and transformation of energy in living beings.  Coenzyme Q10 has both a bio-energetics function and an antioxidant function in the body.... Read more about this term role in the cellular production of ATPATP (adenosine triphosphate) molecules are the high-energy molecules with easily broken phosphate bonds that release energy to the energy-requiring processes in the cells. Coenzyme Q10 is essential to the process of ATP production.... Read more about this term energy [Casagrande]
a role as a fat-soluble antioxidantAntioxidants are substances that protect the cells and lipoproteins against the harmful effects of free radicals. They are substances that prevent the oxidation of other molecules and compounds. There are two broad categories of antioxidants: enzymatic and non-enzymatic. Non-enzymatic antioxidants are substances like Coenzyme Q10, vitamin C, vitamin E, glutathione, and various carotenoids. Prominent enzymatic antioxidants include catalase, glutathione peroxidase,... Read more about this term protecting against oxidative damage by harmful free radicalsFree radicals are unstable and highly reactive molecules that are produced in the body during normal oxygen metabolism. Free radicals derived from oxygen are known as reactive oxygen species. Free radicals play both helpful and harmful roles in the body. Free radicals steal electrons from other substances in order to become stable. In so doing, the free radicals oxidize those... Read more about this term to cells and lipids [Casagrande]
an anti-inflammatory effect [Zhai]
a role in the protection and improvement of endothelial function [Gao]
What Factors Reduce Plasma Coenzyme Q10 Levels?
Typically, we expect to find plasma Coenzyme Q10 concentrations ranging from 0.6 to 1.0 micrograms per milliliter in unsupplemented healthy individuals.  With daily supplementation, it is possible to raise the plasma Coenzyme Q10 levels above the 2.5 micrograms per milliliter level needed for a therapeutic effect in heart disease and above the 3.5 micrograms per milliliter level needed for a therapeutic effect in neurodegenerative disease [Langsjoen].