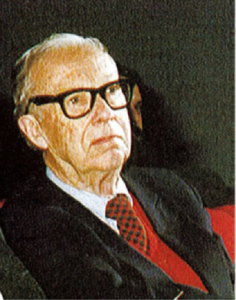 Looking back over my career, I can see that I have stood on the shoulders of giants. Here is a quick salute to the mentors who sparked my interest in the cardiovascular system, in biophysics and bio-engineering, in the electrical impedance technology, and in Coenzyme Q10 clinical research.
Dr. Loren D. Carlson, University of Kentucky, Lexington Medical School.
Dr. George Armstrong, NASA.
Dr. Lee Baker, Baylor University Medical School.
Dr. Michael Wilson, University of West Virginia Medical School.
Dr. Ishio Ninomiya, West Virginia Medical Center.
Dr. Karl A. Folkers, University of Texas Institute for Biomedical Research. Dr. Folkers was very instrumental in my getting started in clinical research on Coenzyme Q10 as an adjuvant therapy for heart failure. Dr. Folkers was also the person who encouraged me to establish the SIBR Research Institute.
Dr. Ishio Ninomiya on Doing Good Science
Dr. Ishio Ninomiya is the mentor who taught me to be skeptical about what I heard, read, and accepted. He insisted that I trust only the science that I could reproduce myself or that I could find being reproduced in the literature several times.