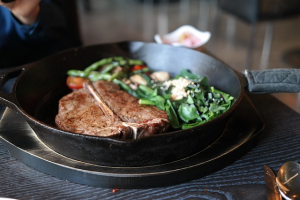 Coenzyme Q10 is a vitamin-like substance that is an essential bio-nutrient.  It is vital for the cellular process of ATP energy production. It is an important antioxidant protecting the cells against harmful free radicals. It is thought to improve epithelial cell function in the blood vessels and to protect against the development of atherosclerosis and high blood pressure. In this essay, we review some of  the basic facts of Coenzyme Q10 absorption and bio-availability.
Importance of Coenzyme Q10 absorption
Coenzyme Q10 bio-synthesis declines with age
Our bodies produce Coenzyme Q10 in much the same way that they produce cholesterol.  However, once we reach our 20's, our bio-synthesis of Coenzyme Q10 begins to decline with increasing age [Kalén].  One estimate is that the plasma Coenzyme Q10 concentration of an average 65-year-old will be only about half the plasma concentration of an average 25-year-old: approximately 0.65 micrograms per milliliter versus 1.35 micrograms per milliliter.