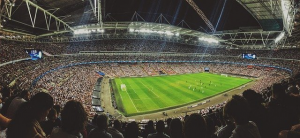 Data from a two-year observational study indicate that maintaining high levels of Coenzyme Q10 in plasma during the hardest part of the soccer season helps professional players [Sanchez-Cuesta 2020]:
prevent muscle damage (lower creatine kinase levels)
prevent kidney damage (lower uric acid levels)
reduce stress (lower cortisol levels)
achieve higher physical capacity (video analysis of distance run and running speed)
Based on the results of the observational study, the researchers speculated that CoQ10 can be safely used as a supplement for the prevention of accumulated muscle and kidney damage in elite athletes, possibly even for improving recovery time after intense competition [Sanchez-Cuesta 2020].
Coenzyme Q10 in Plasma is Predominantly in the Ubiquinol State
Coenzyme Q10 molecules are redox molecules with an oxidized state (ubiquinone) and a reduced state (ubiquinol). The Coenzyme Q10 in the plasma is predominantly in the reduced CoQ10 state, i.e. in the state that serves as an electron donor, making it the ideal state for antioxidant neutralization of harmful free radicalsFree radicals are unstable and highly reactive molecules that are produced in the body during normal oxygen metabolism. Free radicals derived from oxygen are known as reactive oxygen species. Free radicals play both helpful and harmful roles in the body. Free radicals steal electrons from other substances in order to become stable. In so doing, the free radicals oxidize those... Read more about this term [Judy 2018].