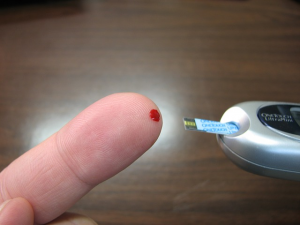 Individuals with type 2 diabetes are known to have considerably lower plasma/serum Coenzyme Q10 concentrations than do individuals who do not have diabetes [Zhang].
A 2018 meta-analysis and systematic review of the research literature indicates that Coenzyme Q10 supplementation improves glycemic control and increases HDL-cholesterol in individuals with type 2 diabetes [Zhang].
CoQ10 Supplementation and Glycemic Control
The results of the meta-analysis, drawn from an aggregated 13 clinical trials enrolling 795 patients with type 2 diabetes, show that the CoQ10 supplementation significantly decreased HbA1c (p=0.03) and fasting glucose (p=0.005).