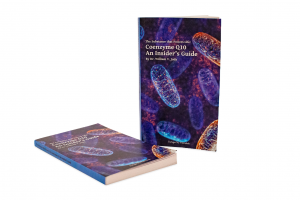 There are numerous enzyme systems at work in the body to convert ubiquinone, the oxidized form of Coenzyme Q10, to ubiquinol, the reduced form of Coenzyme Q10.  Despite marketing claims to the contrary, it is not necessary to take a ubiquinol supplement to get sufficient ubiquinol in the body [Mantle & Dybring 2020].  No worries there.
This is the take-home message in a peer-reviewed journal article published on May 5, 2020, in the Antioxidants journal [Mantle & Dybring 2020].
Ubiquinone (Oxidized Form) and Ubiquinol (Reduced Form)
Coenzyme Q10 molecules are redox molecules. In the body, they convert back and forward between their oxidized form, ubiquinone, and their reduced form, ubiquinol.  What does that mean, oxidized and reduced?