In 1993, I wanted to see what protection Coenzyme Q10Coenzyme Q10 molecules are fat-soluble molecules that are both bsynthesized in the body and ingested in the diet and in supplements. Coenzyme Q10 is synthesized in the body in the same biological pathway as cholesterol. Bio-synthesis of Coenzyme Q10 begins to decline once humans reach their adult years. The reduced production of Coenzyme Q10 cannot be compensated in any practical... Read more about this term supplementation could give the heart muscle during and after heart surgery. I discussed the idea with Dr. Karl Folkers and Dr. Willis Stogsdill.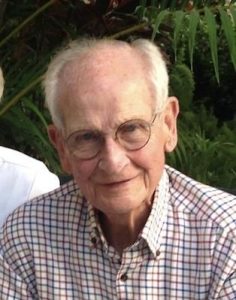 We agreed that the idea had merit. Coenzyme Q10 is a natural and essential cofactor in heart muscle cells. It has bio-energetic, antioxidantAntioxidants are substances that protect the cells and lipoproteins against the harmful effects of free radicals. They are substances that prevent the oxidation of other molecules and compounds. There are two broad categories of antioxidants: enzymatic and non-enzymatic. Non-enzymatic antioxidants are substances like Coenzyme Q10, vitamin C, vitamin E, glutathione, and various carotenoids. Prominent enzymatic antioxidants include catalase, glutathione peroxidase,... Read more about this term, and anti-inflammatory effects. Typically, patients with heart failureThe Mayo Clinic defines heart failure, also known as congestive heart failure and/or chronic heart failure, as the failure of the heart muscle to pump blood to the body adequately.  In other words, heart failure is not a heart attack, and it is not death from heart disease, which its name might seem to imply. Heart failure is a condition... Read more about this term have reduced blood and heart muscle tissue concentrations of Coenzyme Q10.
Heart surgery study in Indianapolis
We conducted a study with 10 high-risk heart surgery patients in a CoQ10 supplementation group and 10 high-risk heart surgery patients in a placebo group. The two groups were similar characteristics before the study began:
a blood CoQ10 deficiency (<0.6 mcg/ml)
a low cardiac index (CI < 2.4 1/m2 per minute)
a low left ventricular ejection fractionEjection fraction, sometimes called left ventricular ejection fraction, measures the percentage of blood that the heart pumps out of the left ventricle with each heart contraction. According to the Mayo Clinic guidelines, an ejection fraction above 55% is regarded as normal.  An ejection fraction under 50% is regarded as reduced. An ejection fraction below 40% is indicative of heart failure... Read more about this term (LVEF < 35%)
Intervention with Coenzyme Q10 before and after heart surgery
To the active treatment group of patients, we gave Coenzyme Q10 (100 mg per day) for 14 days before and 30 days after surgery. The control group got placebos.
Outcomes of the CoQ10 intervention
The 14-day presurgical CoQ10 treatment significantly improved blood and heart muscle CoQ10 concentrations and heart muscle ATPATP (adenosine triphosphate) molecules are the high-energy molecules with easily broken phosphate bonds that release energy to the energy-requiring processes in the cells. Coenzyme Q10 is essential to the process of ATP production.... Read more about this term levels in the active treatment group compared to the levels in the control group.
After the surgery, the active treatment group was able to maintain blood and heart muscle tissue Coenzyme Q10 and heart muscle tissue ATP levels in normal ranges. These patients had no complications during or after the surgery.
In the CoQ10 patients, the cardiac pumping (Cardiac Index) and left ventricular ejection fraction improved significantly.
The recovery course for the Coenzyme Q10 treated patients was short (3–5 days) and uncomplicated.
There was a different picture in the control group.
In the control group, blood and heart muscle tissue Coenzyme Q10 levels, heart muscle tissue ATP levels, and cardiac functions were depressed after surgery.
In the control group, the recovery course was long (15–30 days) and complicated.
Conclusions from the Coenzyme Q10 intervention study
The study data showed the therapeutic benefit of Coenzyme Q10 supplementation before and after heart surgery.
There were clear positive relationships between the increased blood and heart muscle tissue CoQ10 levels and the improved postoperative heart function and the better recovery.
Dr. Folkers, Dr. Stogsdill, and I concluded that CoQ10 treatment is indicated in high-risk cardiac surgery patients who have a CoQ10 deficiency [Judy 1993].
In fact, 22 years ago, my own heart surgeon recommended that his heart surgery patients supplement with CoQ10 for at least seven days before and for 30 days after surgery.
Results from an Australian CoQ10 heart surgery study
In 2005, Dr. Franklin Rosenfeldt and a team in Melbourne, Australia, did a study similar to ours.
His team gave 300 milligrams per day for one to two weeks before heart surgery. His study had 62 heart surgery patients in the CoQ10 active treatment group and 59 in the placebo control group.
Dr. Rosenfeldt's study data showed that the CoQ10 supplementation prior to heart surgery is safe and beneficial.
The CoQ10 supplementation increased the CoQ10 concentrations in the heart muscle cells' mitochondriaThe mitochondria are the bean-shaped organelles in the cells. They are the key organelles with responsibility for the production of ATP energy molecules.... Read more about this term.
The CoQ10 supplementation improved the efficiency of mitochondrial energy production.
The CoQ10 supplementation reduced the heart muscle tissue damage and shortened the patients' hospital stay.
A second Australian CoQ10 heart surgery study
In 2010, Dr. Rosenfeldt's team in Melbourne did a second study. This time, they used a combination of micronutrients. They supplemented the active treatment group with the following micronutrients for up to two months before surgery and one month after surgery:
Coenzyme Q10 (300 mg)
alpha-lipoic acid (300 mg)
magnesium (1200 mg)
fish oil (3000 mg)
Their study data showed the following positive outcomes of the CoQ10 treatment compared to the placebo treatment:
reduced heart muscle damage
shorter hospital stays
no harmful effect – no increased risk of bleeding
Meta-analysis of prophylactic CoQ10 treatment in heart surgery
In 2015, then, a Spanish team of researchers conducted a meta-analysis of eight Coenzyme Q10 and heart surgery studies. They included my 1993 study and the 2005 Rosenfeldt study. They did not include the 2010 Rosenfeldt study because it used a combination of micronutrients as the intervention, not just Coenzyme Q10.
The analysis showed that Coenzyme Q10 supplementation before and after heart surgery reduces the proportion of patients who need inotropic drugs and reduces the incidence of ventricular arrhythmias after surgery.
Note: Inotropic drugs are drugs to make the heart muscle contract better.
The analysis showed that supplementation with Coenzyme Q10 before and after heart surgery is not associated with adverse effects.
Conclusion: Coenzyme Q10 safe for heart surgery patients
Today, I consider that our pioneering study results in 1993 have been replicated.
Coenzyme Q10 is a valued adjunctive therapy for patients undergoing heart surgery.
Remember: not all CoQ10 supplements are equally well absorbed. You will want to find a preparation that has documented bioavailability and documented heart health benefits.
References
de Frutos F, Gea A, Hernandez-Estefania R, Rabago G. Prophylactic treatment with coenzyme Q10 in patients undergoing cardiac surgery: could an antioxidant reduce complications? A systematic review and meta-analysis. Interact Cardiovasc Thorac Surg. 2015 Feb;20(2):254-9.
Judy WV, Folkers KA & Stogsdill WW. Myocardial preservation by therapy with coenzyme Q10 during heart surgery. Clinical Investigator. 1993;71(8 Suppl): S155-61.
Leong J, van der Merwe J, Pepe S, Bailey M, Perkins A, Lymbury R, & Rosenfeldt, F. Perioperative metabolic therapy improves redox status and outcomes in cardiac surgery patients: a randomised trial. Heart, Lung & Circulation. 2010;19(10), 584-591.
Rosenfeldt F, Marasco S, Lyon W, Wowk M, Sheeran F, Bailey M, Esmore D, Davis B, Pick A, Rabinov M, Smith J, Nagley P, Pepe S. Coenzyme Q10 therapy before cardiac surgery improves mitochondrial function and in vitro contractility of myocardial tissue. J Thorac Cardiovasc Surg. 2005 Jan;129(1):25-32.
The information presented in this article is not intended as medical advice and should not be used as such.
28 February 2021