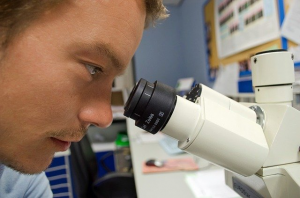 The CoQ10 Association has announced plans to test every Coenzyme Q10Coenzyme Q10 molecules are fat-soluble molecules that are both bsynthesized in the body and ingested in the diet and in supplements. Coenzyme Q10 is synthesized in the body in the same biological pathway as cholesterol. Bio-synthesis of Coenzyme Q10 begins to decline once humans reach their adult years. The reduced production of Coenzyme Q10 cannot be compensated in any practical... Read more about this term product on the market in the US for potency and purity [Schultz 2020, August 13]. If all goes according to plan, the project will be completed by the end of 2020. We look forward to seeing the results of the testing.
Potency of CoQ10 Products
Testing for potency means ensuring that the capsule contains the quantity of Coenzyme Q10 specified on the label.
Earlier this year, in May, 2020, the NOW nutritional supplements company headquartered in Illinois, revealed that its in-house laboratory had tested 10 CoQ10 products purchased on amazon.com.
The NOW testing showed that only three of the ten CoQ10 products contained 80% or more of the Coenzyme Q10 declared on the product label [Schulz, 2020, May 14].
Purity of CoQ10 Products
Testing for purity means making sure that the CoQ10 products do not contain any adulterating or contaminating substances.
For example, back on February 6 and 7, 2015, the New York Times reported that herbal remedies – ginseng, Ginkgo biloba, St. John's Wort, and valerian root among them – sold by GNC, Target, Walgreens, and Walmart did not contain the active ingredients listed on the labels.
Buyer, beware!
Documentation of Bioavailability and Health Benefits
Testing for potency and purity is important.
Potency and purity are necessary conditions for consumer trust in a product.
However, potency and purity are not sufficient conditions.
Consumers of CoQ10 products should purchase products for which the bioavailability of the active ingredient and the associated health benefits have been demonstrated in randomized controlled trialsRandomized controlled trials are studies in which patients or healthy volunteers are assigned at random (purely by chance) to receive one or more clinical interventions. One or more of the interventions is the active treatment being tested. Another of the interventions is the control against which the active treatment is being tested. The control is, typically, the standard practice or... Read more about this term.
Randomized controlled trials are the gold standard for studies of Coenzyme Q10 bioavailability and efficacy.
Bioavailability of Coenzyme Q10
A 2019 double-blind crossover study has shown that there is considerable variation in the bioavailability of individual CoQ10 products depending upon the formulation of the Coenzyme Q10 [Lopez-Lluch 2019].
Efficacy of Coenzyme Q10
Daily supplementation with a well-formulated CoQ10 product has been significantly associated with beneficial health effects in the following studies, all of them randomized controlled trials:
Summing Up: CoQ10 and Quality
Coenzyme Q10 supplements are affordable and safe and well-tolerated.
Sources
Alehagen U, Johansson P, Björnstedt M, Rosén A, Dahlström U. Cardiovascular mortality and N-terminal-proBNP reduced after combined seleniumSelenium (symbol Se, atomic number 34) is a trace element that is an essential nutrient and an essential component of some of the most important antioxidants in the body, in particular the selenoproteins glutathione peroxidase, thioredoxin reductase, and selenoprotein P. Selenium is involved in the optimal functioning of the immune system. Professor Alehagen has pointed out that there exists a... Read more about this term and coenzyme Q10 supplementation: a 5-year prospective randomized double-blindA double-blind study is a study in which neither the investigators nor the study participants know which participants are receiving the active treatment and which participants are receiving the control treatment until the study has been completed and the seal on the code has been broken.... Read more about this term placebo-controlled trial among elderly Swedish citizens. Int J Cardiol. 2013;167(5):1860-1866.
Fedacko J, Pella D, Fedackova P, et al. Coenzyme Q10 and selenium in statin-associated myopathy treatment. Can J Physiol Pharmacol. 2013;91(2):165-170.
Golomb BA, Allison M, Koperski S, Koslik HJ, Devaraj S, Ritchie JB. Coenzyme Q10 benefits symptoms in Gulf War veterans: results of a randomized double-blind study. Neural Comput. 2014;26(11):2594-2651.
López-Lluch G, Del Pozo-Cruz J, Sánchez-Cuesta A, Cortés-Rodríguez AB, Navas P. Bioavailability of coenzyme Q10 supplements depends on carrier lipids and solubilization. Nutrition. 2019;57:133-140.
Mortensen SA, Rosenfeldt F, Kumar A, et al. The effect of coenzyme Q10 on morbidity and mortality in chronic heart failureThe Mayo Clinic defines heart failure, also known as congestive heart failure and/or chronic heart failure, as the failure of the heart muscle to pump blood to the body adequately.  In other words, heart failure is not a heart attack, and it is not death from heart disease, which its name might seem to imply. Heart failure is a condition... Read more about this term: results from Q-SYMBIO: a randomized double-blind trial. JACC Heart Fail. 2014;2(6):641-649.
Schultz H. NOW Testing Reveals CoQ10, SAMe Products Sold on Amazon to be of Almost Uniformly Low Potency. 2020a, May 14. Retrieved from https://www.nutraingredients-usa.com/Article/2020/05/14/CoQ10-SAMe-products-sold-on-Amazon-fail-potency-tests.
Schultz H. CoQ10 Association Plans to Test Every Product on the Market. 2020b, August 13. Retrieved from https://www.nutraingredients-usa.com/Article/2020/08/06/CoQ10-Association-plans-to-test-every-product-on-market.
The information presented in this review article is not intended as medical advice and should not be used as such.
31 August 2020
Please click here for more information about Coenzyme Q10 supplements.